Karachi-based digital bookkeeping startup, CreditBook raises $1.5 million in seed funding
The Karachi-based digital bookkeeping startup CreditBook, which is trying to ensure that tracking of transactions goes digital, has announced that it has raised US$1.5 million in seed funding from international and local investors.
Key investors included Pakistan's BitRate Venture Capital, VentureSouq from the United Arab Emirates, US-based Better Tomorrow Ventures, Ratio Ventures, Quiet Capital, Toy Ventures, and i2i Ventures.
Established in June 2020 by Hasib Malik, Iman Jamall, and Hisham Adamjee, CreditBook strives to help microentrepreneurs digitalize and track their transactions.
CreditBook aims to utilize the funding to scale its user base and diversify its product offerings. As indicated by the startup, its registered client base grew 5x in the last six months to reach 500,000.
"Before the launch in June 2020, we had planned to use a mix of digital marketing and offline acquisition. But with lockdown restrictions, we pivoted to a purely digital strategy. We were surprised when we saw thousands of users come onto the platform in the first month with less than $1,000 in total spend," Malik told Tech in Asia. Via TechinAsia
TIKTOK's global growth and expansion : a bubble or reality ?
Social media has offered amazing tools and apps that have revolutionized the lifestyle of people. Social networks always keep you connected with your friends, colleagues and family. Some creative apps have become very popular in recent times especially among the enthusiastic youth who create funny clips with the help of TikTok.
Tiktok is the greatest platform for creating short mobile videos. These videos contribute to inspire creativity and bring smiles on the faces of people even amid pandemic and lockdowns. The app has become very popular even in Pandemic and as some of the best informative and educational content went Viral.
Tiktok is the subsidiary of Grand Tech Startup Byetdance -a leading Chinese Startup with mushrooming growth. TikTok has always been expanding its reach worldwide due to its aggressive expansion programs. At present, Tiktok has offices in Los Angeles, New York, London, Paris, Berlin, Dubai, Mumbai, Singapore, Jakarta, Seoul, and Tokyo.
Tiktok was founded in 2012 by Zhang Yiming. Video sharing is the most popular segment among youth and the company has tapped tremendous growth. The Company is also called douyin in China but its global version is called Tiktok. The continual growth empowered it to acquire its American rival app musical.ly. The Company has expanded its outreach globally.
New Dimensions i.e. Online Education
The covid-19 has affected the Education badly throughout the world and the online digital education has been getting ground. Most of the Schools, Colleges, Universities, Coaching centres and Academies have anchored to Online Education such as live lectures, quizzes, Presentations and Webinars. Tiktok has announced to enter the online Education in India as some of the content uploaded on Tiktok related to Education and learning has become viral earning millions of views and generating great revenue prompting Tiktok to enter the world of Education.
Tiktok has already interacted with content creators and firms in India to Provide innovative Learning material as all the educational institutions are closed for an indefinite period and Tiktok finds it the perfect time to enter the world of Education.
According to statistics that social Media app used by more than 200 million users every month in India and Tiktok will cover the range of Science and Math related topics to help students learn from this service.
It has partnered with tech startups Vedanta, Toppr, Made Easy and Gradeup that will produce educational content for TikTok. It is also collaborating with social enterprises Josh Talks and the Nudge Foundation to mentor 5,000 people across India.
Continuing Growth amid Pandemic
According to reports of Forbes and Bloomberg, Byetdance surpasses Uber growth as it has become the top Startup with value at $78 Billion. Byetdance is the parent company of Tiktok that runs various services. Byetdance has made London as its strong base owing to trade war of the US with China in the aftermath of the Wuhan covid-19 outbreak. Trump Administration has imposed limitations on Chinese companies to pressurize China to accept US' demands. Byetdance has attracted many professionals from Google, Yahoo, Microsoft and Apple to establish a strong hub at London to expand its outreach in Europe.
Hiring than Firing amid Pandemic: A big surprise
It is really surprising that when the biggest companies and Franchises are constantly laying off their employees owing to prolonged lockdowns due to Covid-19, The Parent company of Tiktok, the Byetdance has gone on a hiring spree and plans to recruit 10000 professionals in engineering, software and marketing fields that has stunned the world as even tech giants Google, Yahoo, Microsoft have laid off their staff and closed their offices over the covid-19 outbreak advising their employees to work from home.
Increasing Visibility of Byetdance Globally
With the ambitious journey of growth and reaping the enormous benefits, the company has no more remained a secret for the world as its subsidiary Tiktok has broken all the records of usability and popularity exploring new frontiers with successful footprint. The recent leap of Tiktok to launch its Education initiative in India will further its grip in the Asian markets.
Will the bubble burst or Sustain Market Shocks?
The Byetdance has established footprints in Asia and Europe building strong basis and marketing its services, it is estimated that it can sustain the jolts of pandemic and will retain its position as some reports regarding bubble reputation will fade away forever as the popularity graph of the company maintains upward trend and keeps going.
The majority of the world population is youth so if Tiktok focuses on youth-related interests by adopting AI practices, it has already achieved the milestone.
The Tech experts argue that TikTok has foreseen opportunity amid pandemic when the entire markets have crashed, Offices, Business, schools, colleges have been closed and stock markets crashed, even in such circumstances, if a company keeps hiring that means it established its strong bases so the bubble is not going to burst likely in post-Covid-19 World provided that it adheres to its policies of customer retention, market intelligence and the most important Artificial intelligence to explore the interests of users and offering more relevant content.
Besides profits, Tiktok pledged a huge amount for Vaccine development for Africa under its Tiktok for Good endeavours.
Social Media and polarization of society
Social Media has witnessed a mushroom growth that has impacted the discourse of political, cultural and religious systems by providing the equal opportunity of freedom of expression and of sharing an opinion or viewpoint on any issue.
Social Media has played a greater role in rightwing politics that paved the way for populist politicians to reach out to their voters.
Though Social Media has connected the people around the world, at the same time, it is causing division or disintegration and facilitating the social media lobbyists to polarize the communication so much the people support the arguments or opinions or political tirades against leaders without fact checking.
The world has been rocked by social networks such as Twitter, Facebook, LinkedIn and YouTube because the users of these social networks have already surpassed millions and are growing, but due to the limited regulatory framework, fake news, cyberbullying, extremism and terrorism has reached new heights.
The influencers' interactions with social media users have polarized the political and social circles that led to the formation of online echo chambers, a tactic of social media recommendations by politicians to influence the users to strengthen their narrative regardless of facts that whether it is right or wrong, but it is knit in a manner that echo chambers appear to be normal for the people thus changing the way of thinking and increasing the supporters base.
The echo chambers post such content that we enjoy a lot while reading, while keeping us away from the content that may stir a debate or arguments or expression of our disagreement over certain social, economic, religious, cultural or policy matters.
The echo chambers keep ideas flowing on a regular basis to the one side –the positive side of the argument, while its negative side is deliberately concealed to hide the facts.
This is the big issue that might be discussed with students, who should be informed and taught at school, college or degree level so that positive and constructive use of this digital medium could be ensured.
Social media connectivity around the world is undoubtedly amazing but the problems it created for both people and students are very dangerous, and need to be addressed and regulated.
Digital media, especially social media, for a long time remained unbridled to post any content that may fall in the purview of hatred, racism, bullying, derogatory remarks, character assault, rebellion, or anti-state elements instigating people to create chaos using the olive branch of social media. Since it was not monitored given the type of content being circulated and the information of people posting such content, including their motives behind such content as may have a constant flow of information that is recommended by the users pretending to be professionals, experts and mentors.
Alarmingly, people without fact-checking go on sharing the content and thus creating hype for such an issue as does not have a basis and was the result of a conspiracy to exert pressure on some person or leaders to get some favours.
"The schools and colleges should chalk out the initiative to create awareness and practice of fair use so that social platforms should not post single or one-sided opinions or arguments but should welcome both so that positive use could be ensured. This will further the importance of social media."
Sometimes, the active echo chambers or volcanoes erupt over such issues as may be beneficial for the wider circle of society, but this finds serious criticism masterminded by people with an individual approach. They term it detrimental for them since it did not serve their interests, though it might have been beneficial for general people.
Humans have an intuitional inclination to communicate with like-minded people or the people with the same choices on social media, thus the echo chambers get even stronger. The discourse that discourages dissenting voices always comes under fire from the thinkers and intellectuals of the nation since it is tantamount to concealing the facts from the people.
The world is coming closer after the covid-19 pandemic that engulfed the entire world, bringing misery and economic crisis. The social media debates go with biased and unbiased approaches regarding getting the vaccine. Some optimists termed it great, while some pessimists or biased approaches raised questions.
The echo chambers try to influence their opinions and win support.Similarly, echo chambers of both Democrats and Republicans only canvassed for their candidates but the leaders instigated the masses to attack Capitol Hill through social media and emotional speeches using their influence on social media, especially Twitter .
Some researchers have found that echo chambers influence people to win support but social media influencers have a follower-base of millions, and may polarize the public and politics, since influencers share success stories like internet marketers compelling you to buy their products.
The opinion leaders and experts reveal that for the last two decades, the percentage of American people having consistently holding liberal or conservative beliefs— rather than a blend of the two, which is the case for most people— has increased from 10 percent to over 20. Beliefs about the other side are becoming more negative creating an alarming situation.
Since 1994, the number of people who see the opposing political party as a threat to "the nation's well-being or security" has doubled, which heralds how deepening polarization has predictable results raising eyebrows.
The government shutdowns, violent protests, scathing attacks on elected officials, the capitol Hill incident –all indicate that social media have been polarizing the political system and divided the nation each passing day due to echo chambers of both mainstream parties regarding the issues of health, security, human rights, employment and environment.
According to evidence from empirical research conducted on US politicians, politicians following extreme ideologies attracted a larger public audience than those who were moderate, which is the real example of echo chambers.
Usually, messages containing extreme thoughts, emotional instigation, patriotism, or criticizing the opposition received a warm welcome on social media platforms than those messages reflecting merely information.
The polarization of issues and political ideology will have serious repercussions in future that should be addressed on a timely basis so that societies could be saved from further isolation and disintegration.
The issues could be resolved through educating the people and creating awareness about the fair and professional use of social media channels for advocacy for winning support for legislation, an issue, a policy or employment.
Instead of showing the dark side of the issue, we have to educate people regarding both pros and cons of matters of importance for the general public rather than misleading the people with biased approaches to oppose the initiative of the government, community or civil society for the general benefit.
Social Media network operators are the bigwigs and the most influential in this.They cannot be controlled but only be regulated by framing such laws that may ensure fair use of this digital platform and are careful so that users may not face any legal issue by discussing sensitive issues such as desecration of holy places, religions, personalities, anti-state tirades, rebellion, terrorism, extremism and so on. The sensitive issue may stir protests and cause legal proceedings, if the cyber-regulatory laws are implemented to discourage the influence of one-sided opinions or campaigns.
We cannot deny the importance of social media platforms as they provide equal opportunity to people to express and share their thoughts or opinions, but safe and thoughtful use of these platforms will encourage healthy discourse and prove pivotal in promoting dialogue to discuss social, economical and cultural issues peacefully without hitting the sentiments of other communities.
Thus, echo chambers will be less powerful to build a narrative that is appealing but the readers will be engaging themselves in the debates that need interaction.
Undoubtedly, social media platforms have changed the political and social approach of the people and enabled face-to-face digital interaction through video and audio conference calls, so their fair use will mitigate their cons manifold.
The social media networks apply algorithms to connect you with like-minded people but it is up to you whether your engagement in communication is either unbiased or biased.
Social media should be promoting positive discourse to explore the political and economic solutions to the problems of people by reflecting the two sides of the coin so that the discourse be constructive and problem-solving. Social media has given a voice to marginalized people and governments are compelled to resolve the issues of people on a priority basis due to trending topics of social media.
Even the populist leaders may face resistance from social media as the public makes the most of the freedom of expression and criticizes the role of politicians for their failure to address the issues of the public.
In recent times, Facebook, YouTube and Twitter have been creating history in highlighting issues of both public and national interest but at the same time such platforms have been taken by storm by those influencers who continue to feed the news about their vested interests and create psychosocial hype for any issue that may jolt the power corridors of Government.
The politicians always take to Twitter for their precise viewpoint and policy debate and are usually followed by millions of followers. Even the print and electronic media take the tweets as policy statements or the narrative of some party or group.
The schools and colleges should chalk out the initiative to create awareness and practice of fair use so that social platforms should not post single or one-sided opinions or arguments but should welcome both so that positive use could be ensured. This will further the importance of social media.
Pakistan Moves Closer to Train One Million Youth with Digital Skills
Enabling people to bring at least an additional US$1 billion each year into the Pakistani economy through E-Commerce skills by 2025.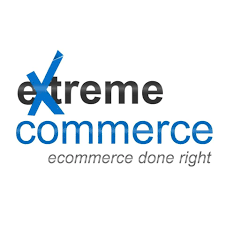 Karachi, Pakistan, February 05, 2021  ………Pakistan has a large labour force that stands among the top 10 largest labour forces in the world, and it's growing day by day. To create adequate employment opportunities for them is a huge challenge. On the other hand, employers frequently keep saying that they are unable to find workers with the appropriate skills necessary for their businesses. This obviously shows that there is a mismatch between the demand and supply of skills.
The International Labor Organization (ILO) has shown that skills development can play a major role in the alleviation of poverty, when carefully planned and implemented in the context of the available and emerging employment and income-generation opportunities. This multiplies many folds when the skills are acquired in the digital spheres. It not only widens the work opportunities but also opens up avenues for entrepreneurial ventures as well.
Extreme Commerce, Pakistan's largest and renowned E-Commerce capacity building platform has excelled in its mission of making Pakistan a hub of entrepreneurial opportunities. Under the guidance of Sunny Ali, thousands of aspiring individuals from Pakistan have successfully initiated global e-commerce businesses.
Extreme Commerce, Pakistan's largest e-commerce skill development and the entrepreneurial platform has achieved yet another milestone with the expansion of 100+ skills training courses through the "Video Boot Camp (VBC)." The Video Boot Camp includes virtual sessions and videos encompassing around 100 essential e-commerce and digital skills required to excel in the spheres of online businesses. The Video Boot Camp training program is specifically tailored to facilitate the budding entrepreneurs and businessmen and freelancers.
According to Ali, "E-commerce has skyrocketed after the pandemic and is estimated to grow to a whopping $4.3 trillion within this year." He further adds, "There is a huge potential for growth in eCommerce both domestic and international, and that is why Extreme Commerce has pledged to enable people to bring at least an additional $1 billion each year into the Pakistani economy through E-Commerce skills by 2025."
The Video Boot Camp includes over a 100 plus income generating E-Commerce skills (income streams) which an entrepreneur needs to skyrocket their businesses. Some skills offered through the VBC include: Selling through Fulfillment by Amazon (FBA) model, Virtual Assistant and FBA Freelancing, online store management of international and local E-Commerce marketplaces, bookkeeping account management services, digital and social media marketing, content writing and graphic designing, 3D designing & modelling, data science and analytics and more.
This initiative of Extreme Commerce will be immensely fruitful in helping their trainees become leading entrepreneurs of the country. Ali, contented with his vision states, "At Extreme Commerce, we offer a multitude of digital skills that are categorized into 100+ courses/income streams under the umbrella of Video Boot Camp (VBC 2021). These skills are pivotal to reducing unemployment and enhancing the capital of our country." Sharing his focus and goals, he adds, "Skills that actually help you succeed as an online freelancer and even in the real-life environment plus increase your income thereby, are our prime focus right now."
Earlier, Extreme Commerce and Mishal Pakistan, the Country Partner Institute of the World Economic Forum had signed a partnership to mainstream e-commerce in Pakistan, this includes capacity building initiatives for the media and industry players, including trainings, seminars and workshops.
The government of Pakistan has estimated digital skills global industry, often referred to as online outsourcing, is expected to generate gross service revenue between $15 billion and $25 billion in 2021.