Five Reasons the Startups Should Outsource than hire Talent on Permanent basis
Startups always start with meagre funds available at their Disposal and in the beginning, they cannot afford to hire experienced professionals on the comparatively higher wages given their budget capacity as per their well crafted Business Plan. The newly hired staff requires extensive training, Awareness of your Company's Code and Conduct , HR Policies, Terms and Conditions .
Even for drafting Company laws , Policies , Startups do need an Experienced Human Resource Manager for All Payroll and Recruitment Needs but in beginning , it is advised that Small Business Owners must engage with outsourcing Companies since the Qualified concerned Staff is always available with the Outsourcing Companies. Furthermore, an IT related Startup can also engage in Offshore Staffing or Outsourcing to utilize the Talent regardless of the country or Origin . Internet has enabled millions of Small Business Companies to benefit from the professional talent available across the globe through powerful Project Management tools and software as if these people were working in the company's premises. The following Five reason will clarify that why startups should prefer outsourcing than hiring Full time Staff when the Small business company is going through early days after its successful launch .
1.Huge Pool Professionals : The Outsourcing Company can provide you the huge Professionals from diverse locations with highly demanded Skills which could only have been utilized on higher wages ,had these caliber people been hired on permanent basis . Even Off-shoring the talent will have multinational engagement where you could utilize the Skills of Professionals residing in any part of the World. But outsourcing the talents from low-cost countries will be very fruitful for You .
2.Cost Effective : The outsourcing is very cost-effective as it saves you time and budget for huge process of advertising , shortlisting , test /interviews and hiring . This would be the longest and most difficult process to be taken by Young Entrepreneurs working as Chief Executive Officers . The outsourcing makes it easy to demand the talent which is needed on very lower rates compared to higher rates of Full time Regular employees . The Outsourced employees also save your additional costs such medical care , Taxes , insurance and on job training costs as you only pay a lump sum amount to the company which has provided you the employees on outsourced basis for short time which may range from Few months to three years depending on your interest and the level of services rendered by the outsourced staff
3.Available ,Ready & Prepared : The outsourced employees are ready to work since these people are already trained by the company which is offering outsourcing company . They will provide with the people who are required to complete the tasks assigned . Even , outsourcing companies will offer you a fully functional contact center branded from your to work under your sales department. The companies like Regus also provide you with ready-made offices on outsourced basis in several countries . All you have to do is to sit and start work . The time has changed when all set up was done by Entrepreneurs themselves . Nowadays , Startups can be started within days not to speak of Months or years .
 4.Less Legal Formalities : Outsourcing process required lesser legal requirements as compared to Full time Employees such as Medical , Retirement , Bonuses ,Salary Increment , Insurance Costs , Accidental covers . Outsourcing company will only be responsible for the terms and conditions of outsourced employee under Memorandum of Understanding (MoU) or Contract document which may be regarding replacement of any outsourced staff , Salary Payments in lump sum to the company where the company transfers the agreed amount to its bank account on monthly basis .
 5.Remote Work : The IT related Startups can utilize the services of talent virtually through the power internet . Thousands Freelance Programmer , Designers , Freelancers ,Consultants are working for various companies of the world remotely popularly called Freelancers or Home based workers . They complete the tasks on Flexible time frames and contribute to the Growth of Startups and transforming the growth into giant companies . Freelance Marketplaces such Elance.com , Odesk .com ,Freelancer.com , Fiverr.com , Guru.com and PeoplePerHour.com etc have thousands of Freelancers which are ready to work on the Smaller as well as bigger It related and Content related tasks .
Startups can prefer outsourcing since outsourced staff is readily available and your pending tasks can easily completed as Hiring is long process and it may take from weeks to months to sift or filter the Top notch talent and hire as per the companies' HR policies . It is also not always sure that whether the talent which is hunted by HR unit will join after getting an offer letter given the company's HR policy ,Salary Benefits , Insurance or other Perks as demanded by the highly Experienced Staff globally . Whereas , outsourcing or Off-shoring only need a contract engagement with the company offering such services and off-shoring will also enable your to hire the talent from Low cost countries ( with Reference to US Dollar) such as India , China , Bangladesh , Pakistan ,Philippine etc. You can pay wages ranging from $300 Dollars to $20000 Dollars compared to higher wages in US ranging from $30000 to $40000 Dollars for the IT Professionals .
Sania Approves Cognitive API Architecture For Ehsaas' One Window Socioeconomic Registry
Islamabad: The Cognitive API architecture for Ehsaas' National Socio-Economic Registry 2021 is one of the six main pillars of 'One Window Ehsaas'. With the survey, which is building the registry currently 90.5% complete nationwide, Ehsaas is firming up its plans to open data sharing and data access services for all executing agencies under Poverty Alleviation and Social Safety Division (PASSD).
Data sharing will be done through the Cognitive API Architecture approach. The deployment of Ehsaas API architecture for data sharing will allow executing agencies to access data from the unified registry in real-time to validate beneficiary information. This will empower them to ascertain eligibility of potential beneficiaries. The benefits which each family and individual is receiving from each organization will be visible to all agencies across all Ehsaas programs.
There will be two-way data sharing; agencies with whom data will be shared will also be required to update the registry with their own information, hence the registry will become more robust over time. A final presentation was made to Dr. Sania Nishtar who closely oversaw this process. She praised the technical team working on Ehsaas Cognitive API Architecture approach and congratulated them. Later, this service will be extended to provinces and other government agencies implementing Ehsaas programs as well.
The API architecture for data sharing will facilitate adoption of the Ehsaas One Window targeting Policy. The objective of this policy is to make targeting predictable, evidence based, transparent and effective in the Ehsaas ecosystem. Under the same architecture, the Utility Stores Corporation has also been linked with the Ehsaas database, which will underpin execution of a commodity subsidies program. This approach is being adopted for the first time and will usher in transparency. Previously, there was no way of one government agency knowing what support an individual or a family was getting from another government agency.
Some families with connections and influence were getting multiple benefits and other more deserving ones were getting none. Now, with the data integration, Ehsaas agencies will be able to see what benefits an individual or the households is getting. But more importantly, it will also reflect their entitlement in terms of various Ehsaas programmes and initiatives, because the data sharing is pegged with the Ehsaas One Window targeting Policy.
The integrated registry and the cognitive API Architecture for the registry is one pillar of the One Window Ehsaas, which will be launched this week. It has six main components: one-stop-shop centers; an integrated digital interface facing the office; a digital information and services platform; a mobile app; an integrated database comprising of cognitive API architecture; and the standardized beneficiary targeting policy.
Karachi-based digital bookkeeping startup, CreditBook raises $1.5 million in seed funding
The Karachi-based digital bookkeeping startup CreditBook, which is trying to ensure that tracking of transactions goes digital, has announced that it has raised US$1.5 million in seed funding from international and local investors.
Key investors included Pakistan's BitRate Venture Capital, VentureSouq from the United Arab Emirates, US-based Better Tomorrow Ventures, Ratio Ventures, Quiet Capital, Toy Ventures, and i2i Ventures.
Established in June 2020 by Hasib Malik, Iman Jamall, and Hisham Adamjee, CreditBook strives to help microentrepreneurs digitalize and track their transactions.
CreditBook aims to utilize the funding to scale its user base and diversify its product offerings. As indicated by the startup, its registered client base grew 5x in the last six months to reach 500,000.
"Before the launch in June 2020, we had planned to use a mix of digital marketing and offline acquisition. But with lockdown restrictions, we pivoted to a purely digital strategy. We were surprised when we saw thousands of users come onto the platform in the first month with less than $1,000 in total spend," Malik told Tech in Asia. Via TechinAsia
Pakistan Moves Closer to Train One Million Youth with Digital Skills
Enabling people to bring at least an additional US$1 billion each year into the Pakistani economy through E-Commerce skills by 2025.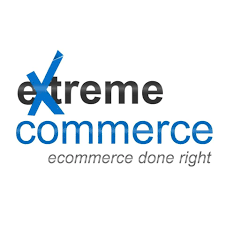 Karachi, Pakistan, February 05, 2021  ………Pakistan has a large labour force that stands among the top 10 largest labour forces in the world, and it's growing day by day. To create adequate employment opportunities for them is a huge challenge. On the other hand, employers frequently keep saying that they are unable to find workers with the appropriate skills necessary for their businesses. This obviously shows that there is a mismatch between the demand and supply of skills.
The International Labor Organization (ILO) has shown that skills development can play a major role in the alleviation of poverty, when carefully planned and implemented in the context of the available and emerging employment and income-generation opportunities. This multiplies many folds when the skills are acquired in the digital spheres. It not only widens the work opportunities but also opens up avenues for entrepreneurial ventures as well.
Extreme Commerce, Pakistan's largest and renowned E-Commerce capacity building platform has excelled in its mission of making Pakistan a hub of entrepreneurial opportunities. Under the guidance of Sunny Ali, thousands of aspiring individuals from Pakistan have successfully initiated global e-commerce businesses.
Extreme Commerce, Pakistan's largest e-commerce skill development and the entrepreneurial platform has achieved yet another milestone with the expansion of 100+ skills training courses through the "Video Boot Camp (VBC)." The Video Boot Camp includes virtual sessions and videos encompassing around 100 essential e-commerce and digital skills required to excel in the spheres of online businesses. The Video Boot Camp training program is specifically tailored to facilitate the budding entrepreneurs and businessmen and freelancers.
According to Ali, "E-commerce has skyrocketed after the pandemic and is estimated to grow to a whopping $4.3 trillion within this year." He further adds, "There is a huge potential for growth in eCommerce both domestic and international, and that is why Extreme Commerce has pledged to enable people to bring at least an additional $1 billion each year into the Pakistani economy through E-Commerce skills by 2025."
The Video Boot Camp includes over a 100 plus income generating E-Commerce skills (income streams) which an entrepreneur needs to skyrocket their businesses. Some skills offered through the VBC include: Selling through Fulfillment by Amazon (FBA) model, Virtual Assistant and FBA Freelancing, online store management of international and local E-Commerce marketplaces, bookkeeping account management services, digital and social media marketing, content writing and graphic designing, 3D designing & modelling, data science and analytics and more.
This initiative of Extreme Commerce will be immensely fruitful in helping their trainees become leading entrepreneurs of the country. Ali, contented with his vision states, "At Extreme Commerce, we offer a multitude of digital skills that are categorized into 100+ courses/income streams under the umbrella of Video Boot Camp (VBC 2021). These skills are pivotal to reducing unemployment and enhancing the capital of our country." Sharing his focus and goals, he adds, "Skills that actually help you succeed as an online freelancer and even in the real-life environment plus increase your income thereby, are our prime focus right now."
Earlier, Extreme Commerce and Mishal Pakistan, the Country Partner Institute of the World Economic Forum had signed a partnership to mainstream e-commerce in Pakistan, this includes capacity building initiatives for the media and industry players, including trainings, seminars and workshops.
The government of Pakistan has estimated digital skills global industry, often referred to as online outsourcing, is expected to generate gross service revenue between $15 billion and $25 billion in 2021.